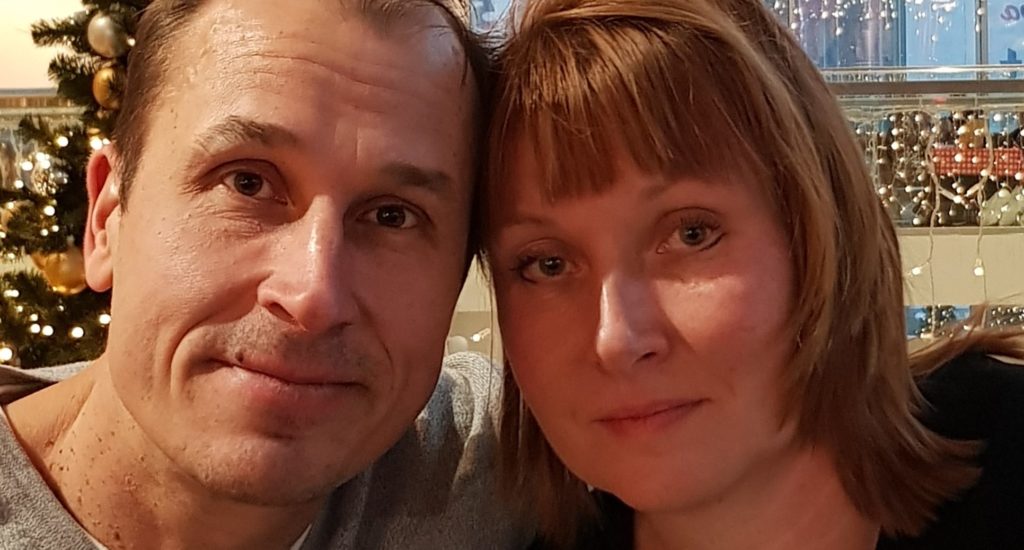 Testimonies of those who have participated in the events for married couples
"The celebration evening was full of love, gentleness, and freedom, even to the extent that Johanna and I were dancing. It had been 15 years since our previous dance."
We were at the event for married couples in 2019. We already knew in the beginning of the week that this weekend for married couples would be good and important. I (Sami) got a fever, the horse became ill, the couple who were supposed to be babysitters became ill, and our daughter Aada became ill, too. Usually, in our daily lives, we live a steady marriage life without arguing, but on the morning of departure we had a pretty heated argument. We could very well have decided not to go to this event, but we wanted to choose the atmosphere of the Father's love.  
At the beginning of the event, we felt things coming to the surface that had prevented heart contact with both the spouse and the Father. You could probably say that the process started right away. I (Sami) had had a really busy autumn, and of course this had affected our family life as well. The Father wanted to show me a "picture" of my actual condition right now. After that, he freed me from this burden, the burden of the whole autumn, and I could experience how he gave me his love, joy, freedom, and relief. This process went through at the same time as Pekka Daniel was speaking of joy, play, and celebration in the marriage. 
The heavenly Father showed Johanna, how much good we already have in our marriage. This is certainly the case in the lives of many other couples, too, but this is what the enemy wants to cover up or press down in our everyday life so we wouldn't notice it. The Father's dreams are great for all of our marriages, let us not let our minds limit them. He wants to give each of us love, FREEDOM, hope, gentleness, patience, and celebration, for our everyday life and our marriage.
We had a wonderful celebration evening with our spouses. In an atmosphere of love, Pekka Daniel and Marjut led the celebration forward. We felt that in that atmosphere it was easy to say from the heart confessions of love to our spouse. The evening was full of love, gentleness, and freedom, even to the extent that Johanna and I were dancing. It had been 15 years since our previous dance.
This event made our love stronger. As children of our Father we said to each other: I WILL live with you in a marriage of love for the rest of our lives.