Fatherheart Finland is led by Pekka Daniel and Marjut Rimpeläinen. During 2003 – 2006, when the leaders of Fatherheart Ministries James and Denise Jordan visited Finland several times, Pekka Daniel received the revelation of God as his Father and had an experience of Father's amazing love. The lives and the ministry of Pekka Daniel and Marjut changed radically because of this experience. During these years a deep heart connection was established between James and Pekka Daniel. As a result of this, in 2009 Fatherheart Finland was founded as part of the international Fatherheart Ministries.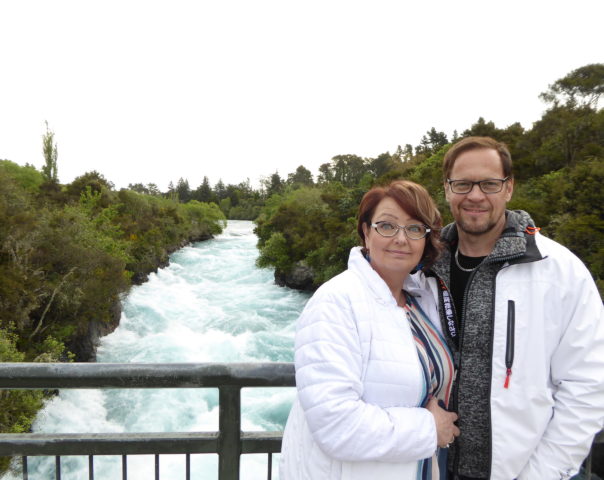 Pekka Daniel and Marjut carry in their hearts a revelation for the restoration of nations, generations and families. They long to see the turning of the hearts of fathers to their children and the hearts of children to their fathers (Malachi 4:5). Pekka Daniel and Marjut have experienced this transformation in their own hearts and in their family. They have received a revelation of sonship: what it means to walk the way Jesus did. Now their passion is to walk as a son and a daughter to the Father. They long to see the whole church living in the glorious freedom of the children of God and experiencing the Kingdom of God on earth. They say that Christianity is a matter of the heart and Father's love can be experienced. Love is a substance that can be tasted, like it says in Psalm 34:9: Taste and see that the Lord is good. The reality of the unconditional love of the Father is the only thing that can change the heart which is the source of life.
Both the parents of Pekka Daniel and Marjut were church pastors and spiritual leaders and so from an early age they have been involved in church life and have had many responsibilities in church. They got married in 1979 and now have two adult daughters.
Pekka Daniel and Marjut have many hobbies. In winter Pekka Daniel likes cross country skiing, and he also does woodwork as a hobby. Marjut enjoys interior design. During summer they love to spend time by the sea with their caravan. They also like to play badminton together as a family. They cherish time with their daughters and their families, playing board games or doing jigsaw puzzles.
Pekka Daniel was in business for 15 years, in marketing and management roles. He has carried a calling for ministry in his heart since his youth and has been in full time ministry since 1990. He pastored several churches over 19 years. Since 2009 Pekka Daniel and Marjut have been leading Fatherheart Finland, and now they both teach in Fatherheart Ministries schools and events.