Fatherheart Finland is a registered association which was founded in 2009. Fatherheart Finland is part of the international Fatherheart Ministries. The teaching of this ministry is based on biblical revelation and experience of how God is now revealing himself as the Father and how he is turning the fathers' hearts to their children and the children's hearts to their fathers, restoring the families and marriages.
All teaching in this ministry is based on the Bible. The motto of the teaching is: what the Bible talks a lot about, that's what we talk a lot about; what the Bible talks a little about, we talk a little about; and what the Bible doesn't talk about at all, we don't want to talk about either.
Central to the work of Fatherheart Finland are the week long Fatherheart 'A' Schools. In addition to these, 'B' Schools, Living and Growing events, as well as events for married couples are organized for those who have attended an 'A' School. The aim of these events is to deepen the biblical revelation and to help us walk as sons and daughters in the same way as Jesus did.
Moreover, Fatherheart Finland organizes open conferences and special events for men and women. For a more detailed description of all these events, click Events.
The events and the online store of Fatherheart Finland offer a wide range of Fatherheart Ministries books and recordings, containing revelation of God as our Father. The monthly newsletter of Fatherheart Finland (only in Finnish) can be subscribed on our website or during the events. On our website you can also become a supporting member of the association.
The aim of Fatherheart Finland
Fatherheart Finland is a Christian association and its aim is to present God as the perfect Father who loves all people with his unconditional love. The association operates in Finland and abroad independently or through partner organizations of its choice. Fatherheart Finland is part of the international Fatherheart Ministries which currently operates in more than 60 countries.
The activities of Fatherheart Finland are financed by voluntary donations, and the association may receive immovable and movable property and other donations in accordance with section 3 of the association's rules. The Fatherheart Ministries team, led by James and Denise Jordan, has the spiritual leadership over Fatherheart Finland. Fatherheart Ministries is based in New Zealand.
Fatherheart Finland is not a church and does not engage in weekly church activities. Its goal is not to establish new churches. The association is not committed to the work of any particular church, but the events can be attended by anyone, regardless of denomination.
A prophetic voice of the Father's love
We believe that God has raised up this ministry to be the Father's prophetic voice to the nations and to our own nation. We want to be faithful to the calling and to the working methods that we believe the Holy Spirit has given to us.
We are not building a network for pastoral counselling or creating long-term counselling relationships with people. We trust the pastoral role that is given to the local church for building and maintaining these close relationships. The desire of our hearts is to point to the Father and to help people attach to him.
We want to support and strengthen the churches in what we see God doing today. We are convinced that the church is God's plan and that God himself is building his church worldwide. Today we can see signs of how the body of Christ is coming to the foundation of love and how receiving the Father's love is bringing about such comfort, peace and freedom that we could never even imagine.
The Father pours his love to hungry hearts
The international Fatherheart Ministries is not the only ministry that conveys the revelation of the Father's love to the body of Christ. God, our real Father, pours his love wherever there are hungry hearts. Father's love is for the whole world, and people everywhere are longing for pure love, healing of hearts and restoring of families. This hunger and longing can be seen in arts, movies, music, and in Christian churches.
We have noticed that in every nation there is a cry raising from the hearts: "Show us the Father". We can also see a deep longing in the Father's heart for his children, and in this day and age he is revealing himself as a Father to the whole world.
The Gospel, the good news, the message of peace, can be summarized in these words: it is all about a Father who lost his children and has done everything to have them back.
Jesus said, No one can come to me unless the Father who sent me draws them. So Jesus came to show us who the Father is.
The ministry of Jesus as our example
After Jesus said this, he looked toward heaven and prayed: "Father, the hour has come. Glorify your Son, that your Son may glorify you." (John 17:1) Jesus spoke these words when his ministry on earth was nearly at an end. He was praying to his Father. These are some of his last words before he goes to the cross, and they describe his ministry on earth in a nutshell.
At the end of his prayer, in verse 26, Jesus says: I have made you known to them, and will continue to make you known in order that the love you have for me may be in them and that I myself may be in them. This is what Jesus came to do and what he is still doing even today. He is making the Father known to us. In John 14:6 Jesus says: I am the way and the truth and the life. No one comes to the Father except through me.
Jesus spent three years with his disciples during which he openly told them about the Father. 
Jesus showed them that the Father loves all people in the same way that he loves Jesus.
Jesus showed the disciples that they can now freely come to the Father, exactly like Jesus.
Jesus is the Way to the Father
In spite of all that the disciples had seen and heard, they did not fully understand this. Just before he went to the cross, Jesus said: You know the way to the place where I am going (John 14:4). Thomas had to admit, on behalf of all the disciples, that they had no idea where Jesus was going.
In the next chapters Jesus once again explains all about the Father, until finally in chapter 16 verse 29 the disciples say: Now you are speaking clearly and without figures of speech. Jesus remained on earth until the disciples received a revelation of the Father in their hearts.
After the resurrection Jesus meets Mary. He repeats his words even to her, saying: Go to my brothers and tell them, "I am ascending to my Father and your Father, to my God and your God" (John 20:17).
Today God is revealing himself as a Father
The revelation and understanding of the Father is a great prophetic word for this generation, both to the church and to the world. This revelation is received personally into the heart. Because God, our Father, is love, receiving this revelation means receiving love.
Generally our experience has been based around two revelations: firstly, Jesus Christ as our Lord and Saviour, the Bridegroom and King; and, secondly, the Holy Spirit as a power in us. These two revelations are essential, wonderful and continually being revealed to us in increasing depth and importance.
At this moment God is revealing himself as a Father. His timing is "today".
Like many other great revelations about God, this restores the foundations of our hearts and brings about a life-changing transformation in our personal understanding of God and the Bible. We want to share with you this foundational revelation of a biblical view of Christianity: the Father, the Son and the Holy Spirit.
Our deepest desire is that everyone might know this truth in their hearts: that Jesus has opened the way to the loving Father, that the Father loves us unconditionally and that, today, we can live in the glorious freedom of the sons and daughters.
The Father's love can be experienced
The mandate of Fatherheart Ministries is to see the revelation of the love of the Father go to every stream of Christianity, to every denomination, to every country, every culture and finally face to face with every person.
We want to live from our hearts as sons and daughters to our Father, in the same way as Jesus did. We believe that this is the glorious freedom that the whole creation is waiting for.
The catalyst that releases our true identity as sons and daughters is the Father's love for us. It is possible to experience this love. The gospel is that Jesus died on the cross so that we could come into the arms of a loving Father. When we are able to live continuously in the experience of Father loving us, maybe then we can begin to live on the earth just like Jesus did.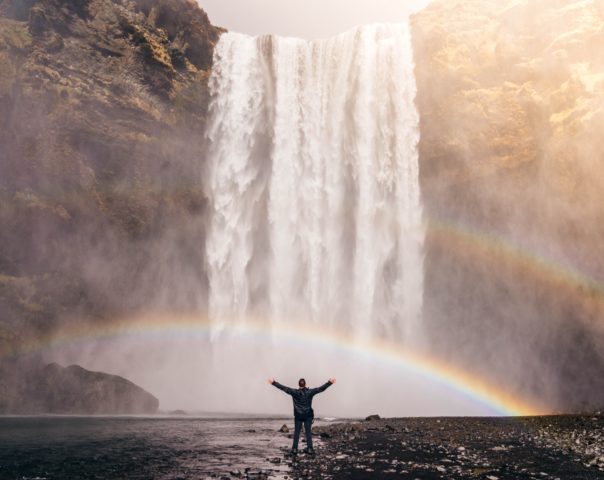 Fatherheart Ministries Values
We value and love the Bible as the only foundation of our life and teaching, and therefore, we value being faithful to the Bible. We see the Bible as God's prophetic Word for our time. We live and teach only what the Bible presents. Matthew 4:4 says: Man shall not live on bread alone, but on every word that comes from the mouth of God. We don't only speak what the Bible says, but we speak through personal experience. The desire of our heart is to live out the revelation of the Bible.
We value love and living in love by the example of Jesus and the apostles. Love is the undergirding value of all Christian thought and action. Love accepts people as they are.
Love makes us comfortable with our weakness and the weakness of others. We don't have the right to try to change others. Instead, we have noticed that it is the Holy Spirit that pours love into the heart, and this love brings about change.
We want to pass on to others what our heart desires; we want to build on the foundation of love and return to the biblical revelation of living in love.
Christianity is all about the heart, and that is why we value living from the heart.
We value peace and rest at heart, so we are not striving in our own strength, but working and walking from a heart at rest and enjoying full peacefulness.
We value freedom, so that everyone could enjoy the glorious freedom of the children of God (Romans 8:21), and that everyone might be free to walk their lives out with God as they know his leading.
We value joy and great enjoyment of our lives and our walk with God (Psalm 16:11; Luke 2:10; Romans 14:17; Galatians 5:22). We value the humility of heart, esteeming others more than self.
We value generosity, being a blessing to others, giving to others' needs and also being able to receive. We value hospitality to friends and strangers; we welcome others into our lives, not just our homes.
We value beauty as an expression of the heart, because God created things beautiful.
We value going with the flow of love. We want to work with him, not for him.
We serve from the heart of a son and a daughter, no longer as servants, but serving the Father as his beloved sons and daughters.
We don't want to set programmes in place that will run us, but we value self-motivation, rising from people's hearts. We expect and allow people to be motivated from within rather than telling them what to do or how to be. We are not giving jobs but letting people see opportunities they like or choose to serve in, so that they are self-motivated to work in God's house.
We value relating, rather than rules. We value serving from a healthy masculinity and femininity. Serving grows from the foundation of femininity that expresses compassion and sensitivity of heart, as we can see in the life of Apostle Paul.
Serving is motivated by a compassionate and sensitive heart.
We value family life and relationships with our own family, where we display a heart of a son and a daughter. We value the needs of the family as our priority, after our relationship with God: God first, family second, each other third, ministry last.
We value the family of God. Our purpose is to walk in the Father's love as Jesus did. But this means as a people together, not just individually. We want to be a family that ministers rather than a ministering group of people that is trying to be a family.
The freedom, peace and joy that we have experienced and seen as a result of the Father's true love, has made us realize the value of this message, in the life and well-being of not only individuals but also nations.